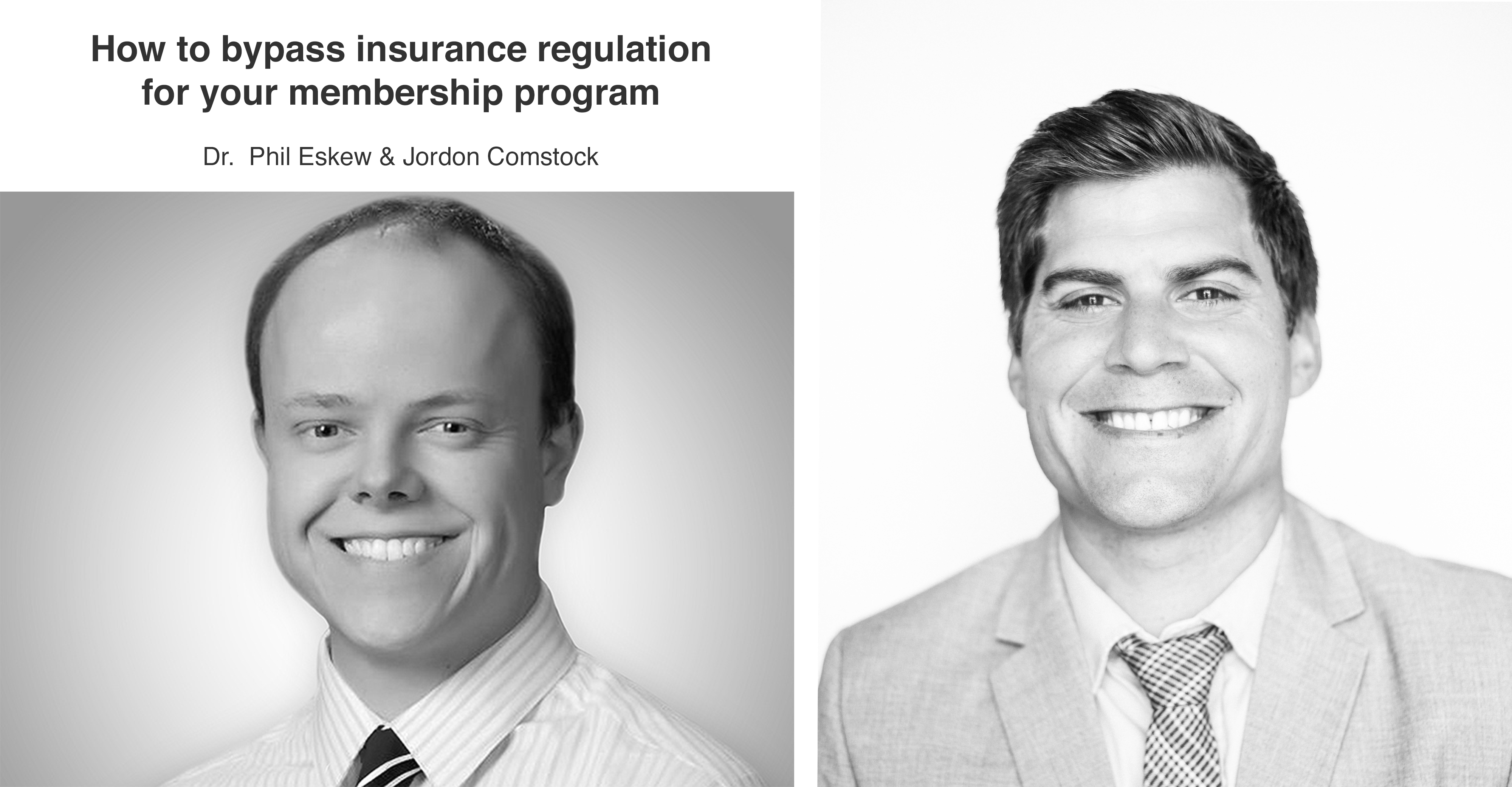 Fill out the form to get access!
Interview with Dr. Phil Eskew, Attorney & DO
This interview will teach you how to bypass insurance regulation for dental membership programs. There are a lot of myths and rumors about the legalities of the programs, Jordon Comstock & Dr. Phil Eskew debunk these myths and provide resources for your to be protected from insurance regulation.
Here is what you will learn:
What is DPC law and how it helps with membership programs?
Medical retainer agreements & direct primary care agreements
Tips & Resources for state regulations
How to convert patients on dental insurance to your membership program